Many diseases — including influenza, COVID-19, tuberculosis and measles — are spread by airborne germs. And HVAC filters can contribute to the problem. That's because the filters in commercial and residential systems trap bacteria and viruses but don't kill them. Under the right conditions, those microbes can multiply and circulate back into the building.
Create healthy indoor air with GermStopSQ Filter
Our filter uses a revolutionary coating based on GermStopSQ technology, the world's first approved residual disinfectant. Thanks to this powerful antimicrobial, GermStopSQ Filter kills over 99.999 per cent of the bacteria and viruses it traps, preventing them from multiplying and spreading back into the building. 
It's designed to work in any standard commercial or consumer HVAC system. And in addition to eliminating germs, it captures all the particulates you expect a standard HVAC filter to remove, including smoke, dust and pollen.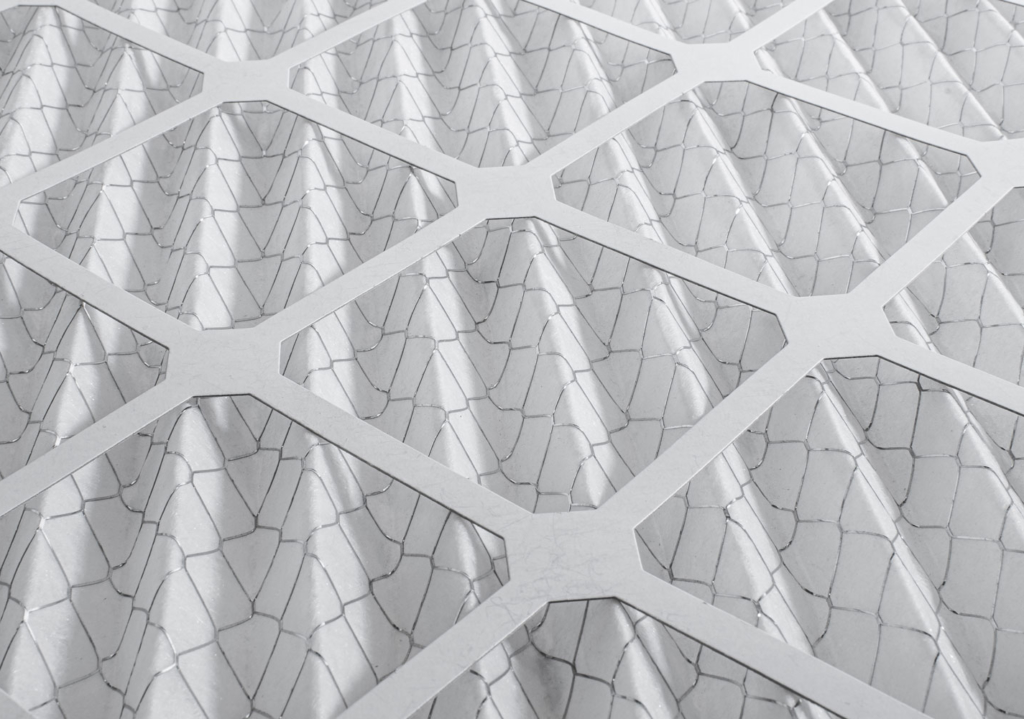 Reduce the transmission of airborne diseases
GermStopSQ Filter captures infectious aerosols and begins killing them on contact.
Independent lab tests using FDA-recommended protocols prove just how effectively it works. 
Over the course of an hour GermStopSQ Filter destroys more than 99.999 per cent of MS2 virus, a widely used proxy for viruses responsible for influenza, COVID-19 and other respiratory diseases. It also achieved the same kill rate against both staphylococcus aureus and Pseudomonas — bacteria responsible for everything from pneumonia to ear infections.
At the same time, GermStopSQ removes smoke particles, dust and pollen.
Bottom line benefits
The COVID-19 pandemic highlighted just how dangerous airborne diseases can be. But even common colds and sinus infections take a heavy toll. Each year, there are approximately 500 million cases of non-influenza viral respiratory tract diseases in the U.S. alone, creating US$17 billion in healthcare costs and US$22.5 billion in lost productivity.
By killing harmful microbes before they can proliferate and spread through HVAC systems, GermStopSQ Filter curbs the spread of airborne disease. In the workplace, that means fewer sick days and more productive workers. At home, it creates a healthier indoor environment for the entire family.